Thursday July 29, 2021 – Bluenose 100 – Leg 3 of Sail Past Season for Bluenose II
It's going to be a WONDERFUL evening in Indian Point on Thursday evening.
Nova Scotia's own Bluenose ll will arrive and anchor in Indian Point for the night. You can find out when the Bluenose will arrive by following the Bluenose ll tracker at https://bluenose.novascotia.ca/location
She plans to arrive early in the evening, and boats (keeping a respectful distance)are invited to accompany her entrance into Indian Point. Please note that maneuverability of a large vessel requires that all other boats keep clear and not cross in front of the vessel while she is underway.
To make the evening even better, the following has also been arranged:
8:15PM The Martins River Shantymen plan a visit to the Bluenose ll at anchor to sing Sea Shanties from a Cape Islander boat
9:45PM Custom Bluenose FIREWORKS over the water! Sponsors: Indian Point Yacht Club, Mailman & Kelley Marine, Lutwick's Boat Building and Repair and Conrad Marine Sales & Services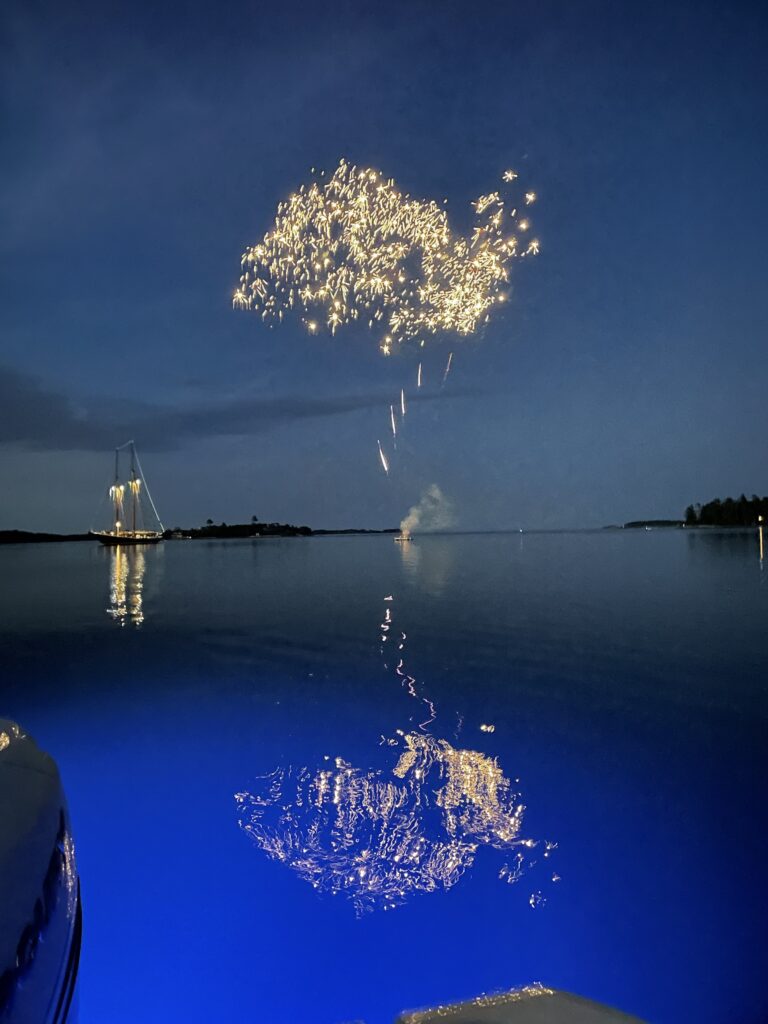 Yacht Club members are invited to raft-up to the Mailman and Kelley Marine Wharf if space is available.
If you miss this visit, you can check out Bluenose II on anchor in Mahone Bay on July 30th.  The Bluenose100 mobile exhibit and merchandise will be set up on the Mahone Bay Civic Marina from noon – 7:00 pm.