August 4-6 , 2018
The Fabulous Indian Point Regatta and Raft up!
scroll down for ALL the information and important links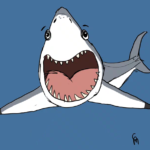 Schedule:
Saturday, August 4th
1000 Registration and skippers meeting for PHRF and Dinghy Races  Indian Point Fire Hall
1200 Registration for the Mahone Marine Scavenger Hunt for Power Boats: Rous Island on the Barge
1300 Start of  PHRF Yacht and Dinghy Races (Location of start TBD)
1600 Mahone Marine and Indian Point Yacht Club RAFT-UP: Between Rous Island and Gifford Island
1800 Awards
2000 Closing Time
This is a great day, PHRF Yachts will sail one race and dinghies can sail a series of up to four races. The Scavenger Hunt will get their questions and information from the Barge at Rous Island.

2018 IPYC Regatta Notice of Race PHRF and Dinghy
Registration for Saturday Racing
On-line Payment for Dinghy and small boat
On-line payment for One Design classes (includes three days of racing)
Sunday, August 5th 2018
One Design Series
PRO for the series is Colin Mann and team. The series is open to International One Design and Sonar fleet members
Start line is expected to be in Mahone Bay outside of Rous Island.
0900-1030: Competitor Check-in on the Barge at Rous Island
1200 1st signal for One Design classes
1700 (Approx) After Race BBQ on the Barge at Rous Island
Monday, August 6th, 2018
1200 1st signal for One Design classes
Notice of Race IPYC Regatta One Design
Registration for One Design classes (includes Saturday racing and Raft-up)
On-line payment for One Design classes