Saturday, August 31, 2019
Its the boat party time on the River and your chance to join us for a great time racing on Mahone Bay followed by fun ashore with the folks in Martins River.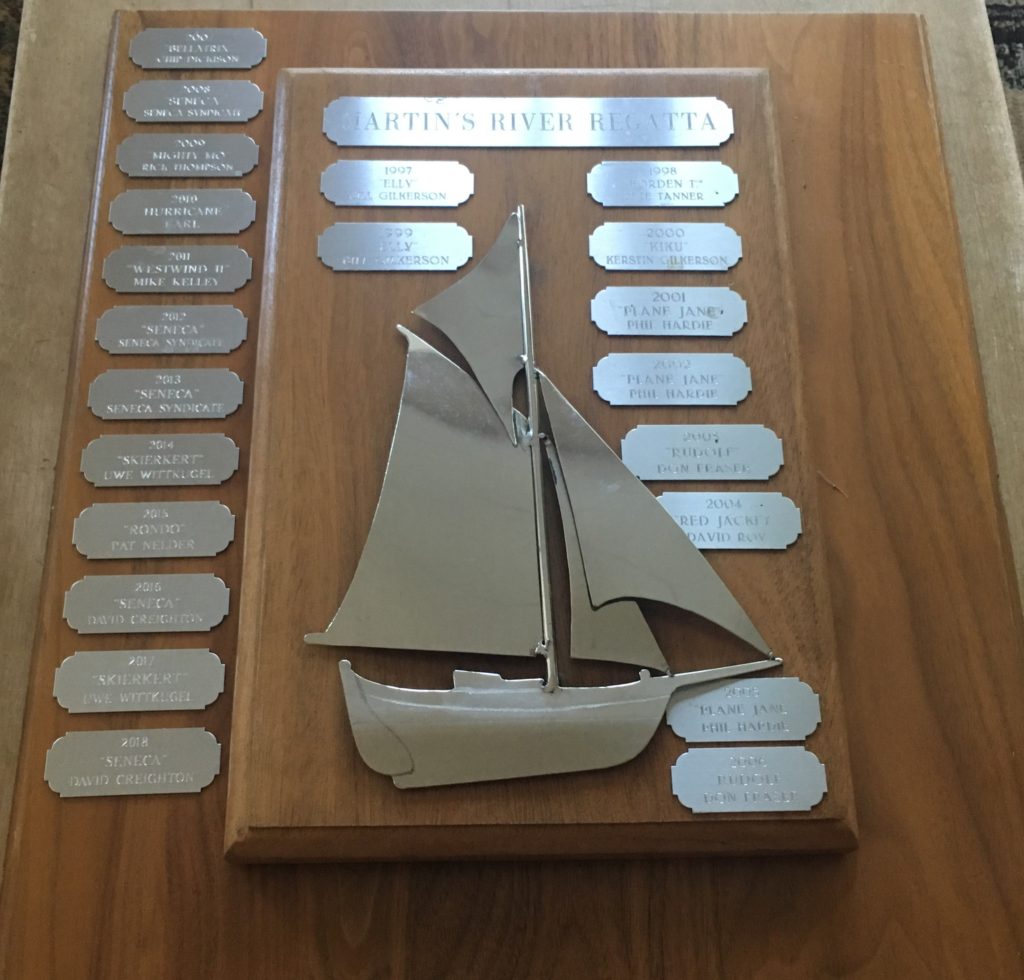 Check out the trophy for 1st Place! The regatta has been running since 1997 and has been won by some great boats and crews. Current big boat trophy holder is the beautiful Seneca with Bittersweet holding the small boat prize.
Schedule
-Saturday, August 31, 2019
0900-1000 Registration & Skippers Meeting: at Nelders, 233 East Side Martins River Road
Lunch on the dock at Palfreymans at 298 Silver Point Road, Martins River
1330 First Signal PHRF sailboats (The start line is hosted by the magnificent Seagull and crew)
1335 First signal Small boats and Dinghies
1700 Line closes
Then the fun begins ashore on the waterfront between the Conrad/Levy's and the Palfreymans!
1730 HAPPY HOUR-socializing, drinks, snacks (provided by IPYC)
1830 POTLUCK MEAL begins
1930 AFTER DINNER PROGRAM – race results followed by live entertainment provided by the locally famous SHANTYMEN

Please note:
All racers, family and friends are welcome to this always fun event!
-It will be potluck so please bring an appetizer, main course, salad or dessert to share
-Also, bring your own plates cutlery and glasses – we're trying to be more environmentally friendly (some will be provided as well).
Some chairs will be provided but bring some if you wish. Recycling containers will be available-please be environmentally responsible.