On Thursday, July 1, IPYC is planning a Practice Race to celebrate the beautiful Islands of Mahone Bay which are managed by the Mahone Islands Conservation Association (MICA)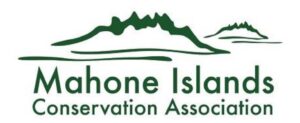 The Mission of the Association is
To protect and conserve the natural environment of the islands and shoreline of Mahone Bay,
and the traditional, social and recreational opportunities valued by its various communities.
This is is an opportunity to get your boat ready for some FUN! If you are not a sailor, please follow around the course with your powerboat!
Due to COVID 19 restrictions, we are being very careful not to have an event that would create an opportunity for the spread of COVID 19. We are calling our event a Practice, as it is a great way to practice getting your boat off the dock and getting the sails up. We will use a Pursuit style of start so that we do not have very many folks at one time on the start line. Once we see who is registered, the classes of the pursuit practice will be split by PHRF Handicaps. It is expected that the smaller boats will have a shorter course.
Approximate divisions will be:
PHRF 285 and above
PHRF 151-284
PHRF 150 and below
Start will be in Indian Point and the first start is anticipated to be at 1300hrs on Thursday July 1, 2021. Course will be posted on line along with sailing instructions and start information on or before Wednesday, June 30, 2021
Results of the practice will be posted on line.
Sadly we are unable to have any IPYC gathering after the Practice, but I am sure that all of you are used to celebrating occasions within your own bubbles!
There is no charge to participate, but we do ask that all boats register on-line.
Click here for Notice of Practice